ämbi is not just a home lighting system—ämbi is the atmosphere and ambience of your home. The ämbi smart lighting system combines today's technological advances in LED lighting and smart homes to give you the best solution for your home lighting needs and wants.
This project touched on brand identity, product design, and spatial design.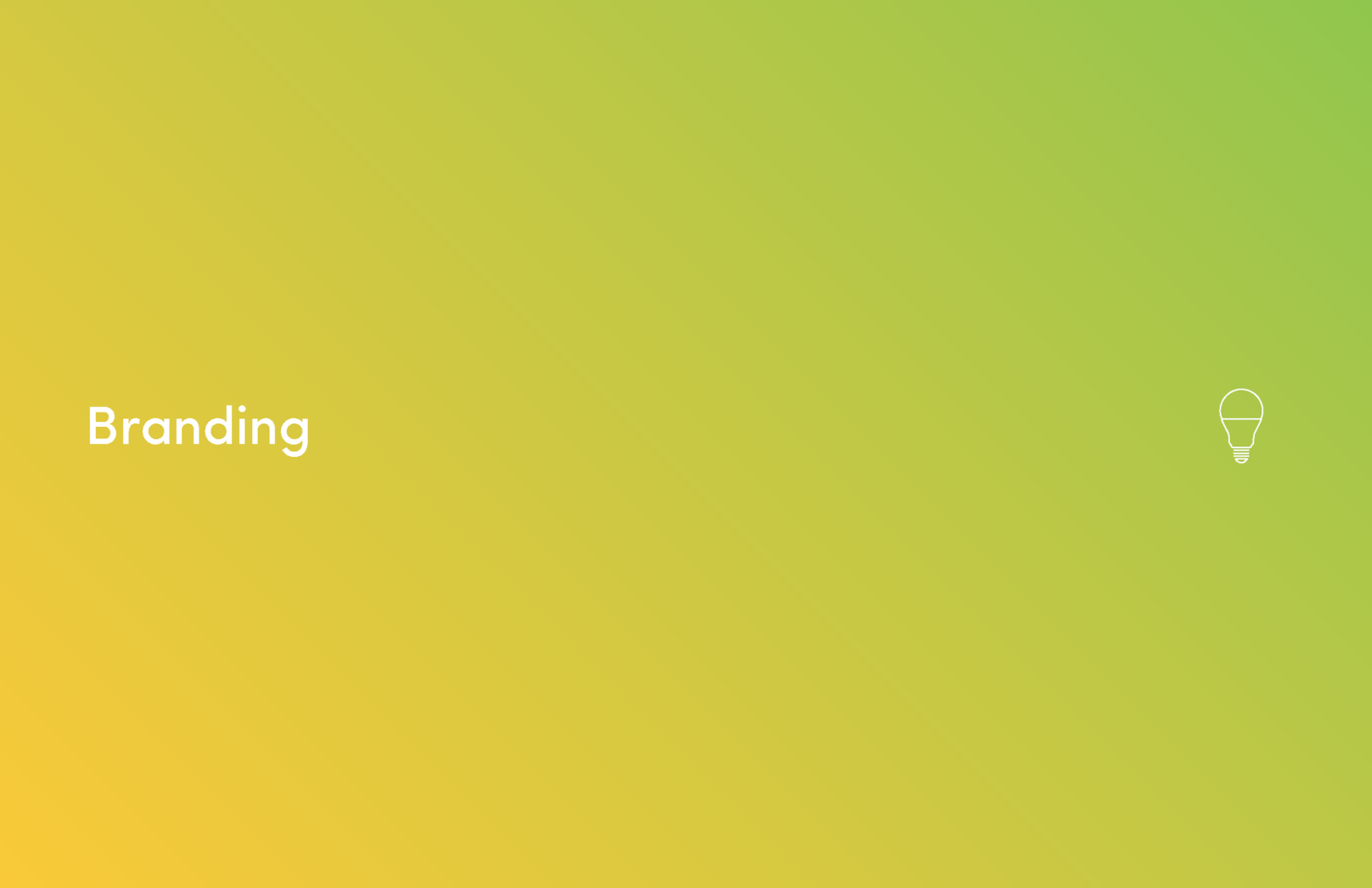 ämbi's brand reflects the adaptiveness of diverse lifestyles. As a product that seeks to fulll everyone's needs, the personable curves and modular characteristics make it flexible enough to be generalized but unique enough to have character. Ambience plays a major part in everyday life. The brand name—ämbi—is a play on the word, giving it a personality that everyone can relate to and utilize. Paired with the taglines used in the campaign—set the mood, light the way, join the experience—it establishes its practicality, flexibility, and personality in order to t each persons different needs.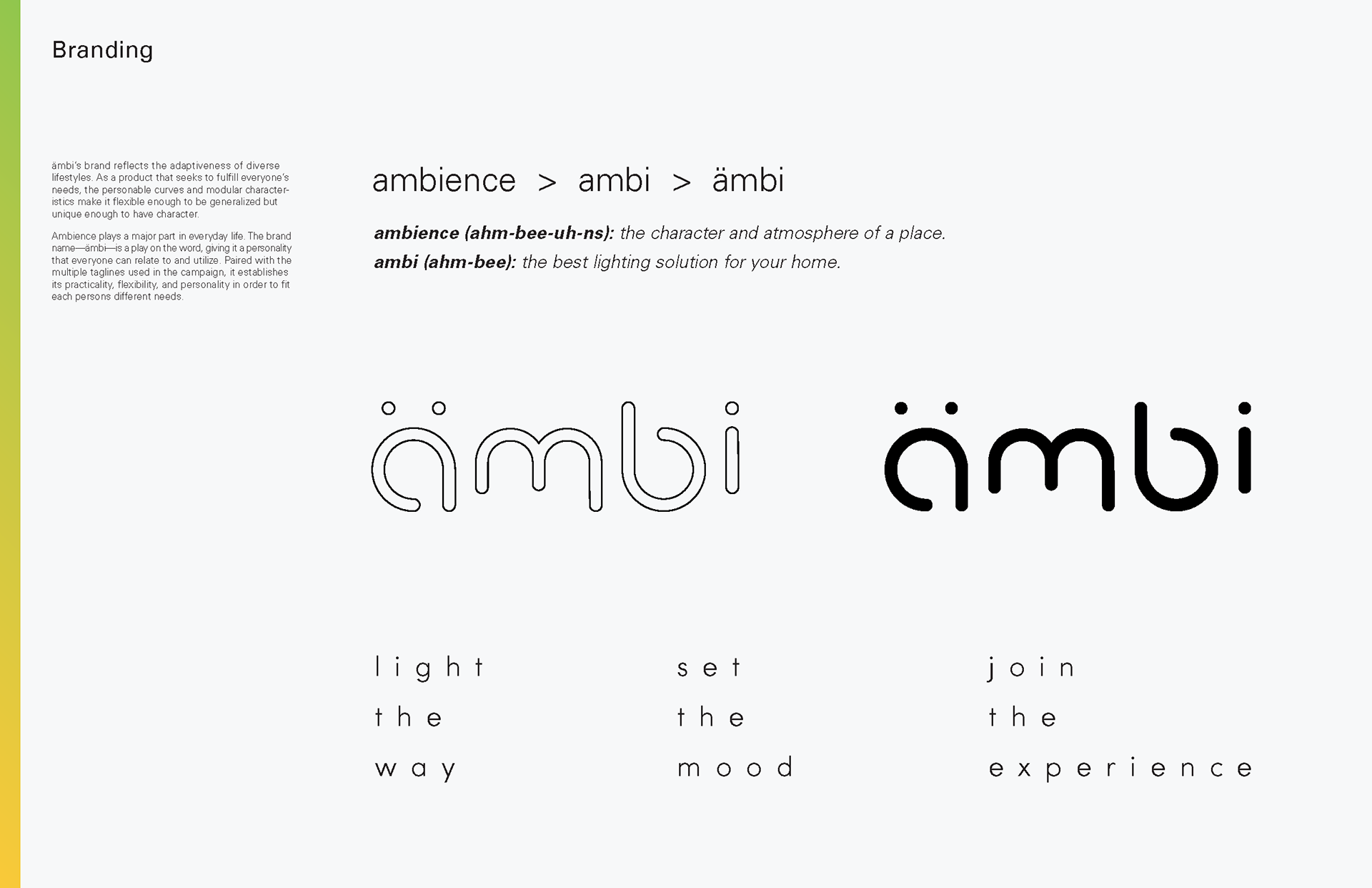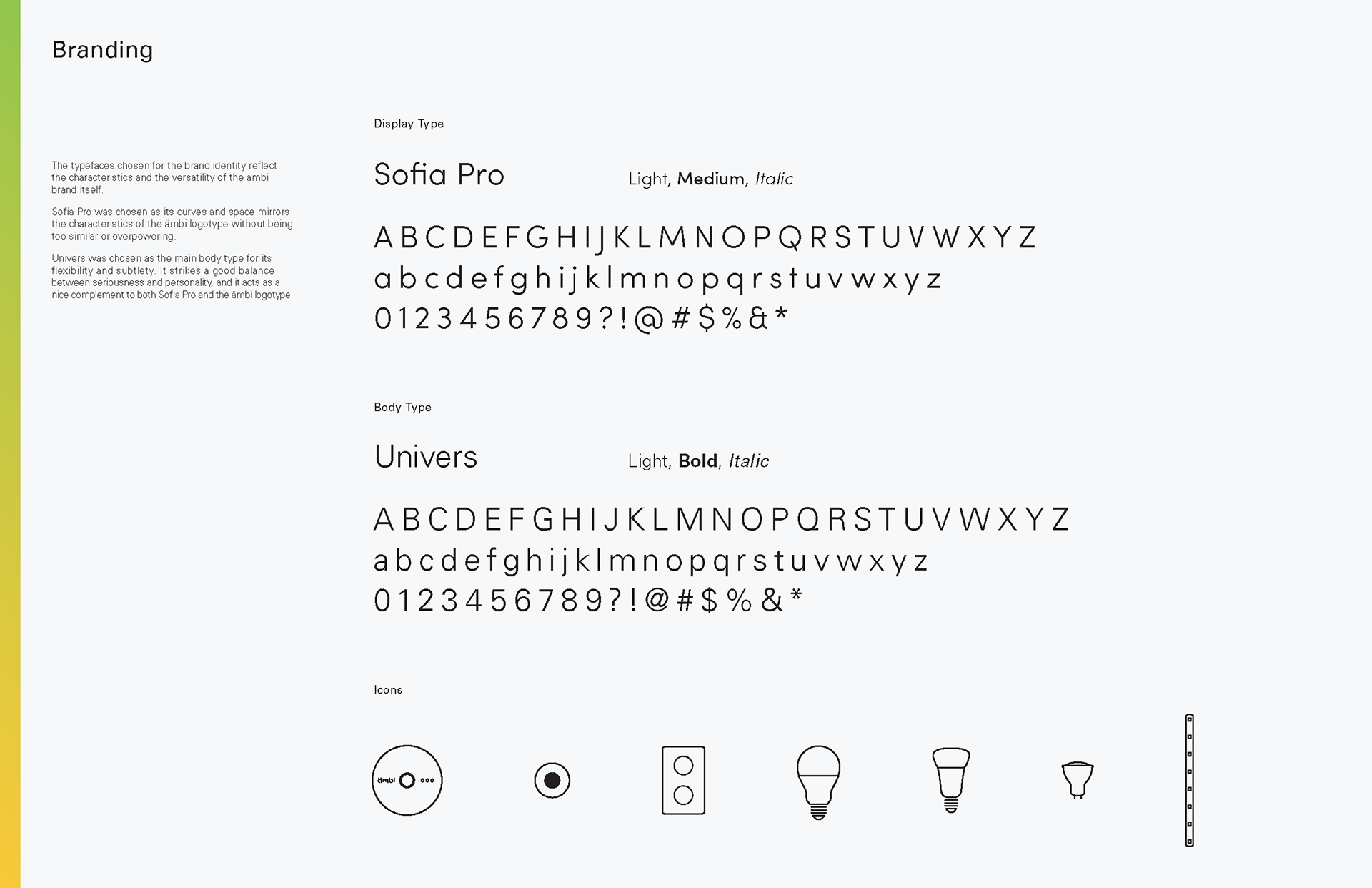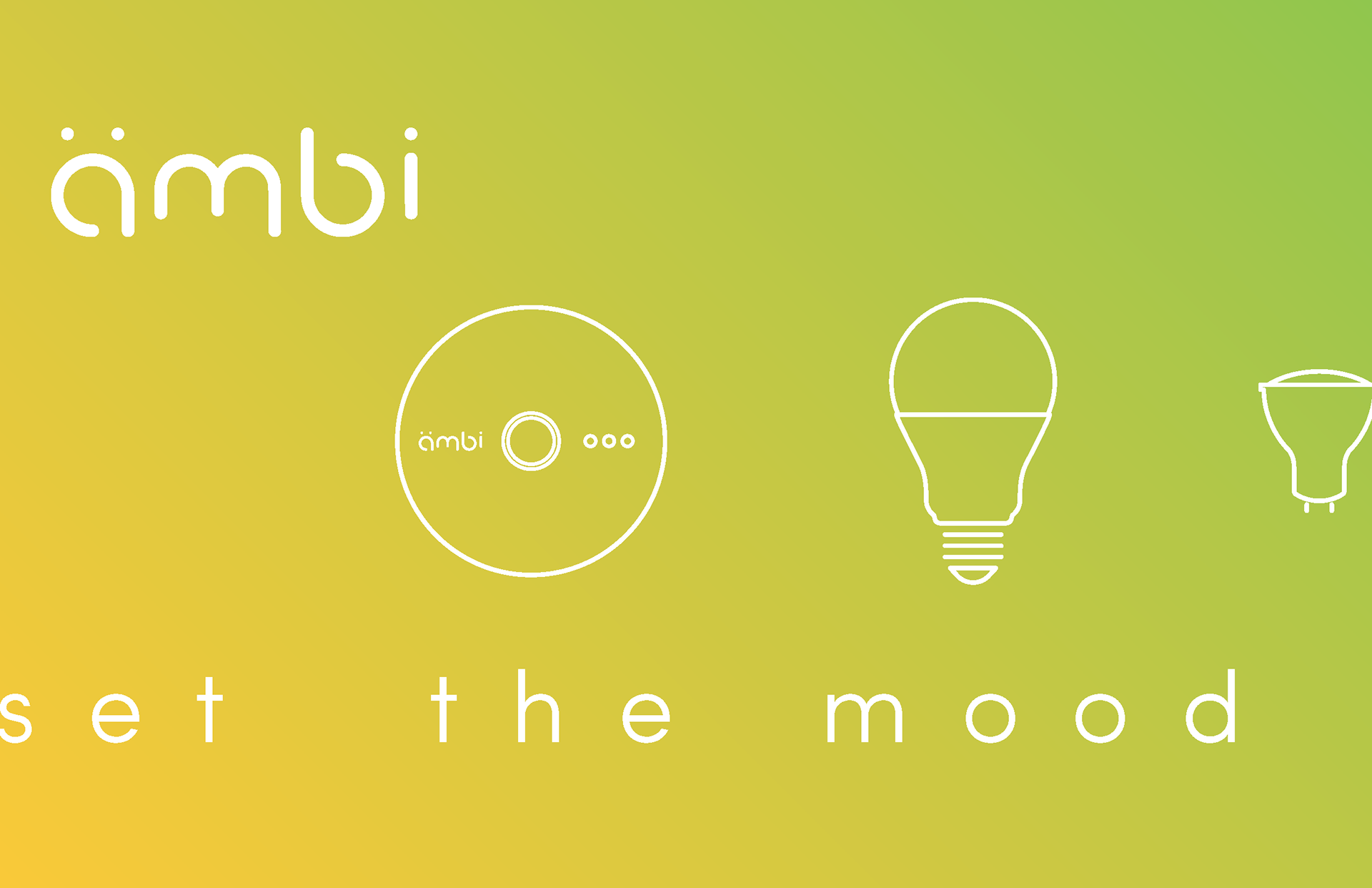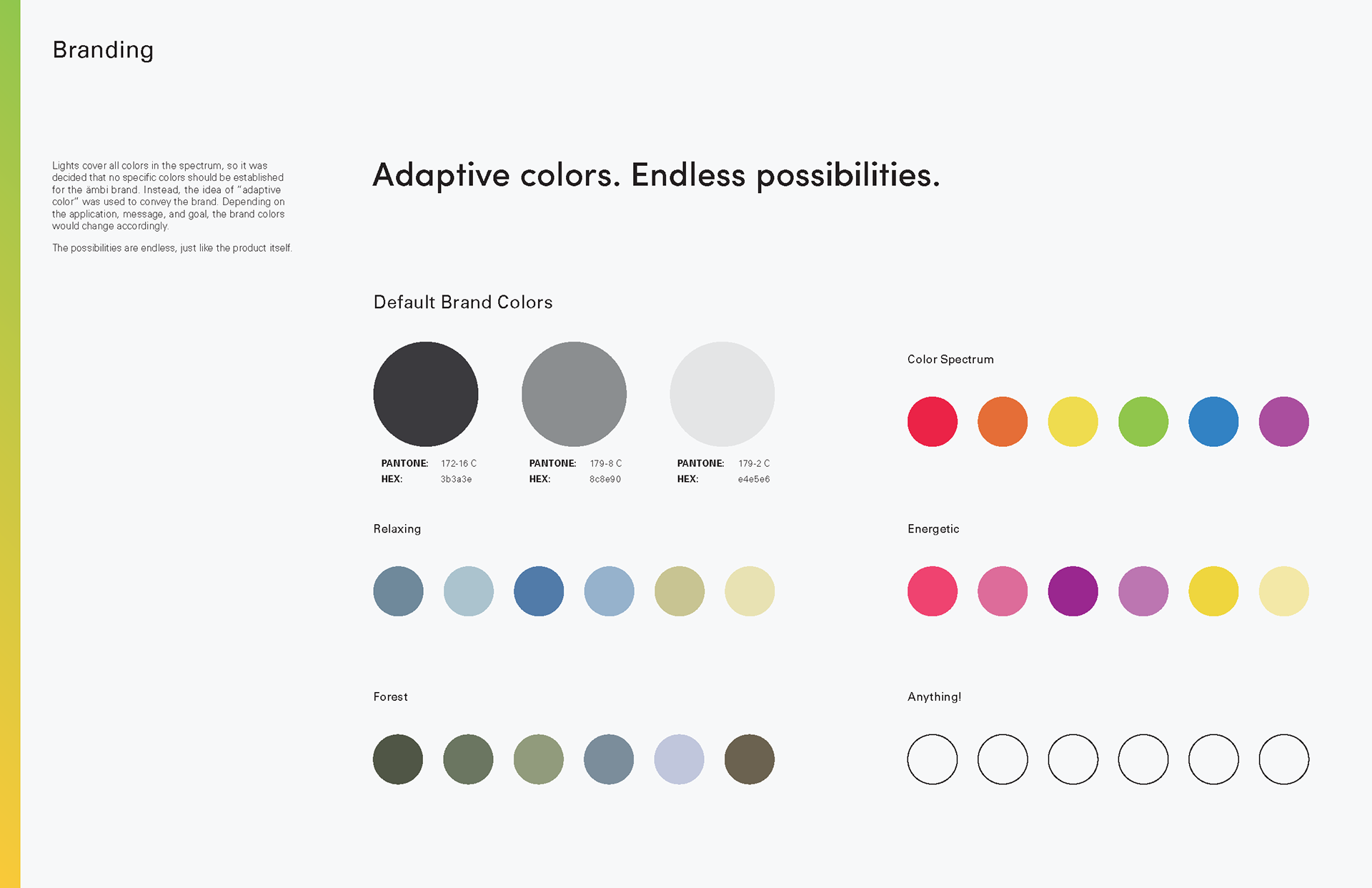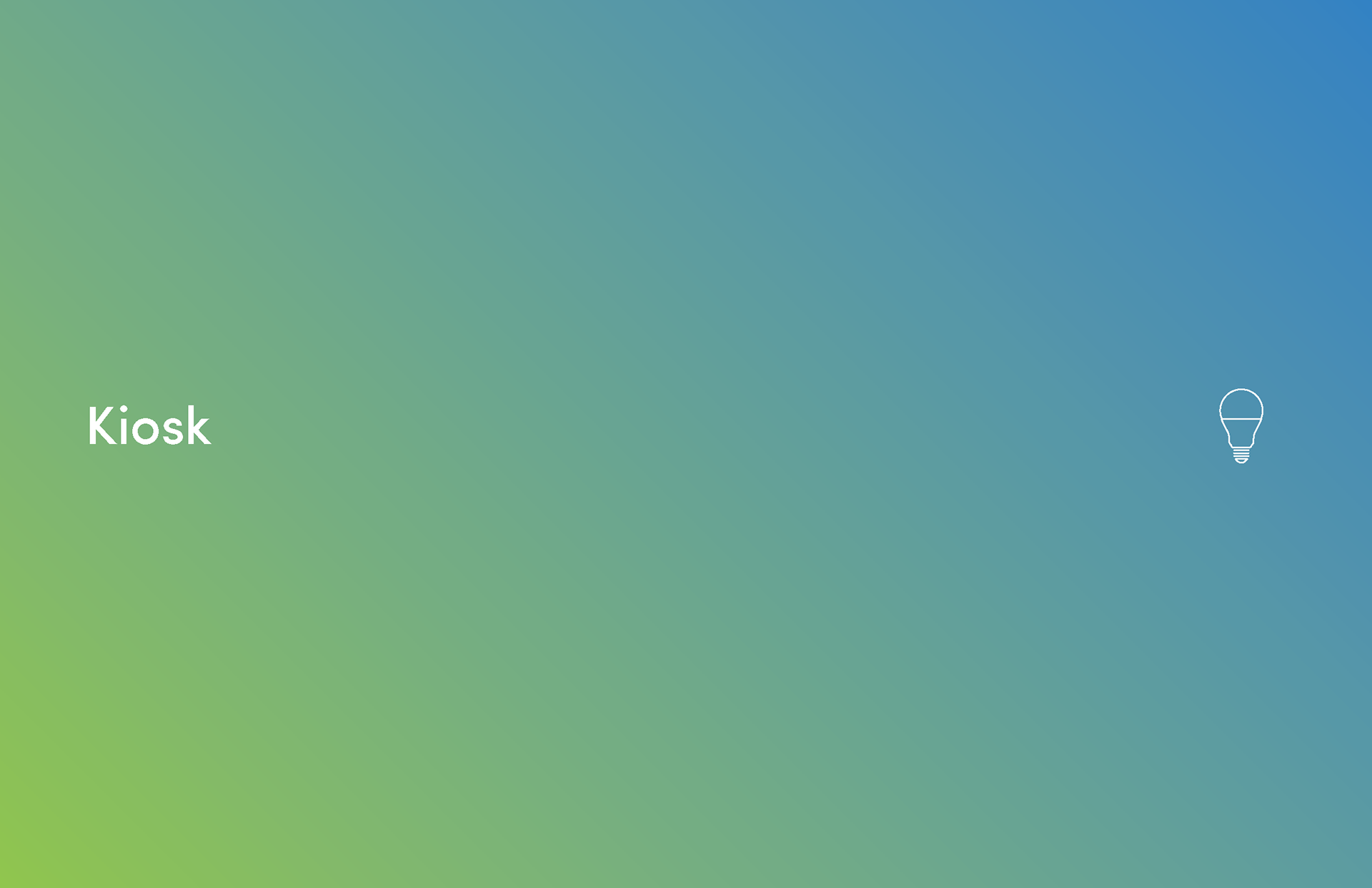 The structure of the ämbi product kiosk carries over the characteristics of the ämbi logo, mirroring its soft curves and airy space. The open layout both welcomes the audience and allows a natural pathway integrated within the chosen venue. A neutral white was chosen for the majority of the surfaces in order to allow the products, interactive display, and the colored LED lighting to really stand out. Counters are lined with bamboo to give it a more personable and homey touch.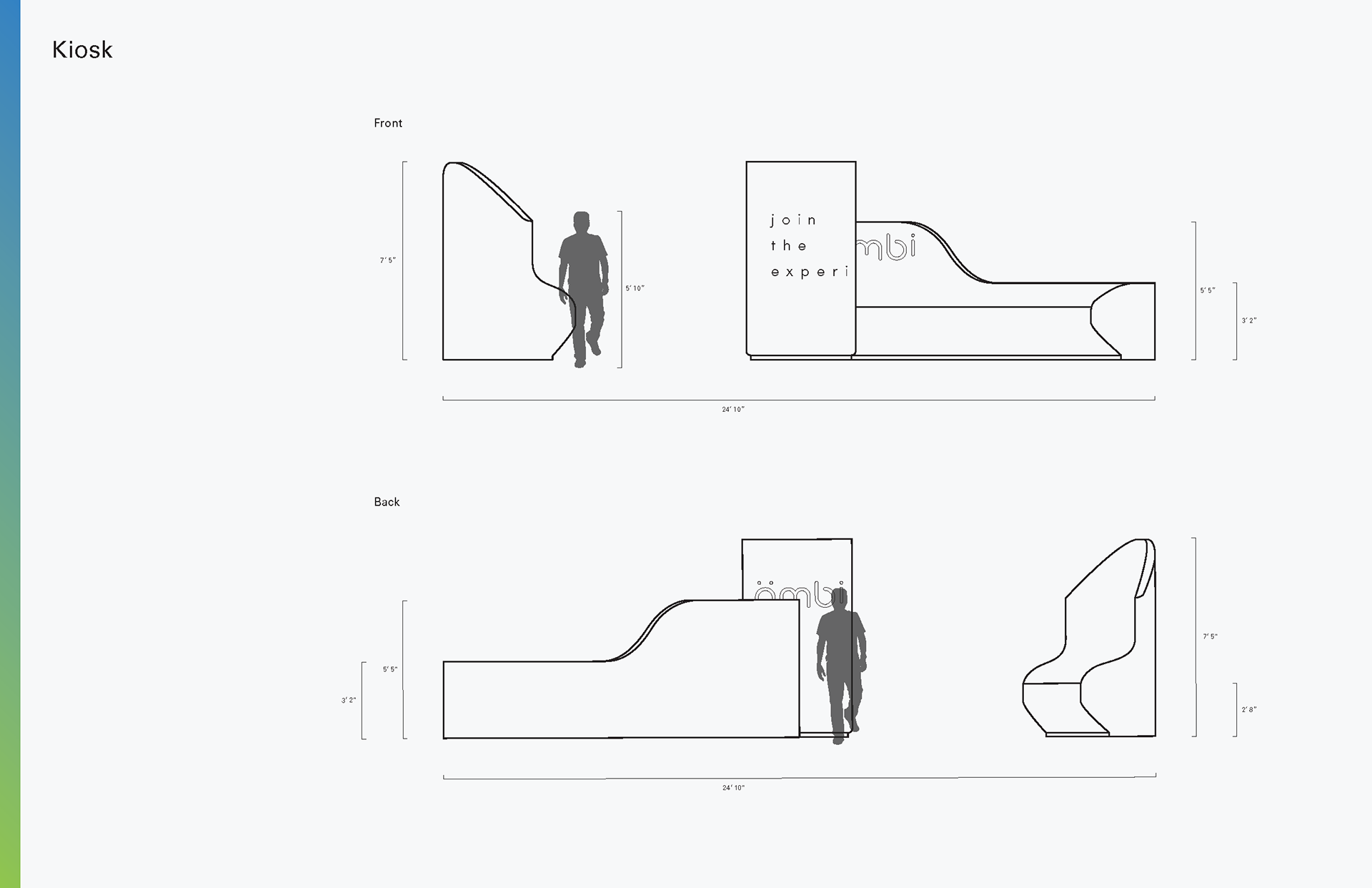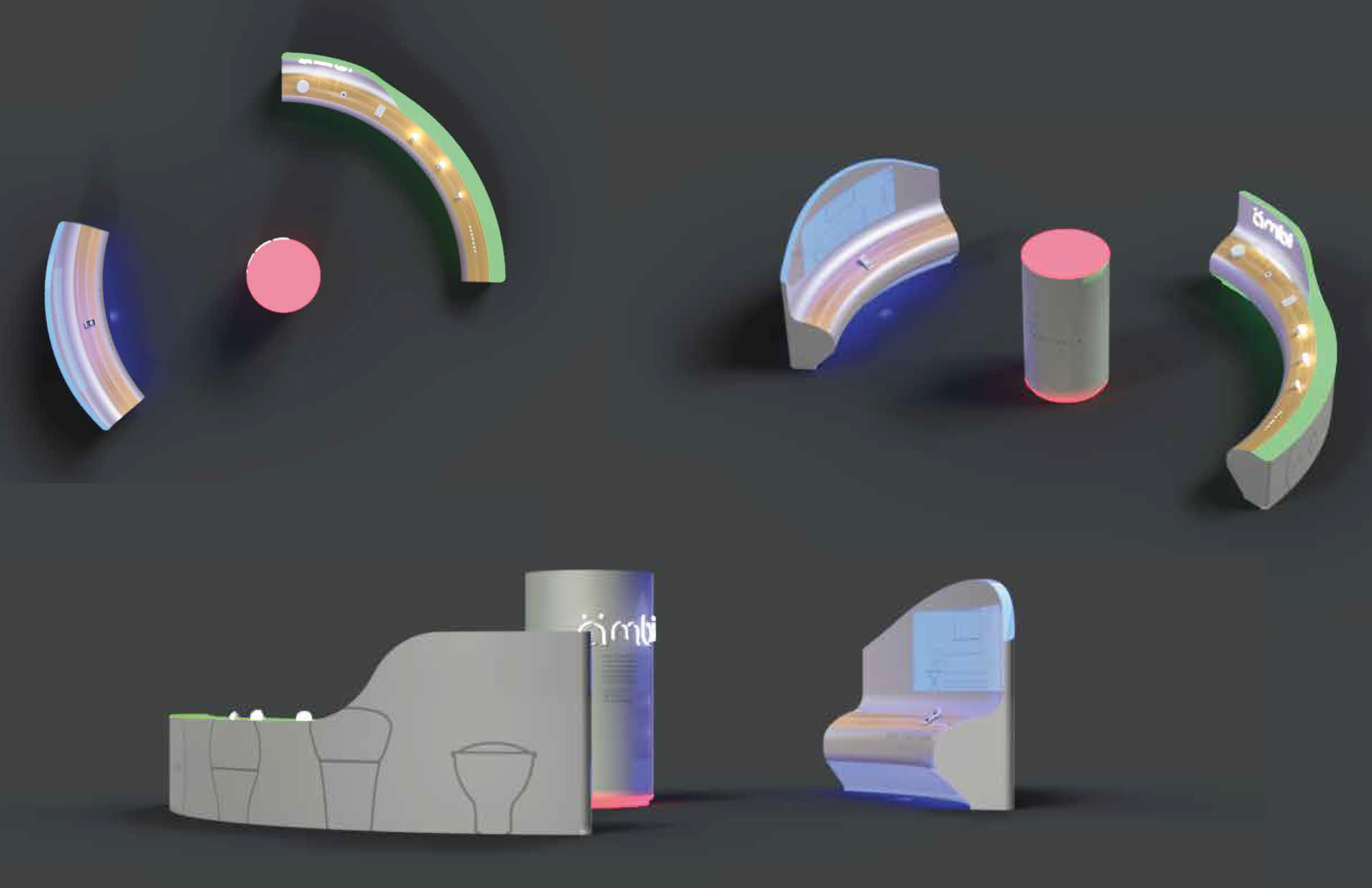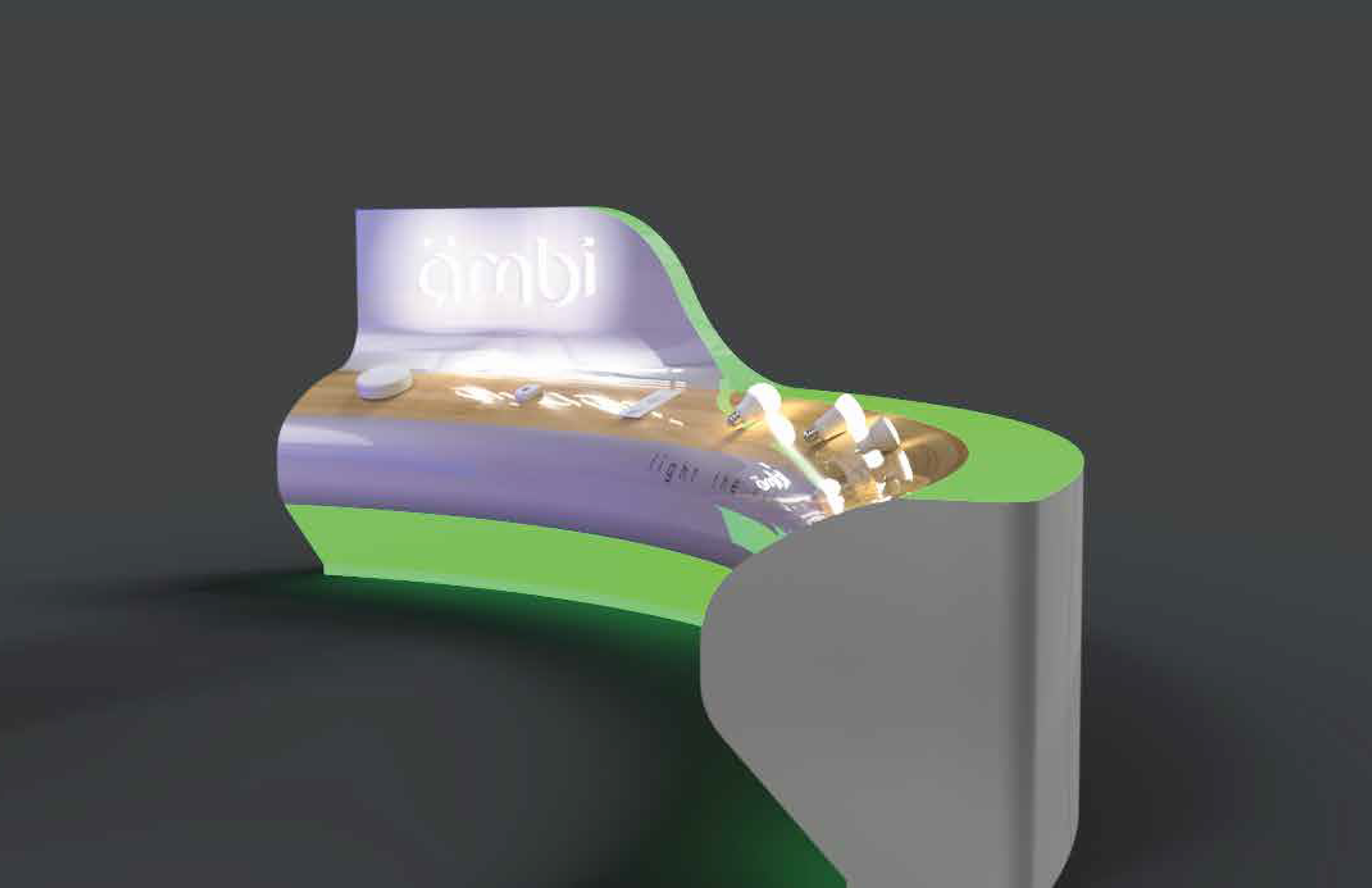 The ämbi App is essentially the neuron of the ämbi smart lighting system. Paired with the ämbi Hub, all your lights becoming connected harmoniously over wi. Through the app, you can control every aspect of your home lighting, from the colors of each xture to the schedule of when your lights are activated. With the app, you can truly make ämbi lighting yours. Customize your lights with colors and fades, or even choose your own photos to pull color swatches from. ämbi truly highlights the fact that home lighting should be fully customizable and personal.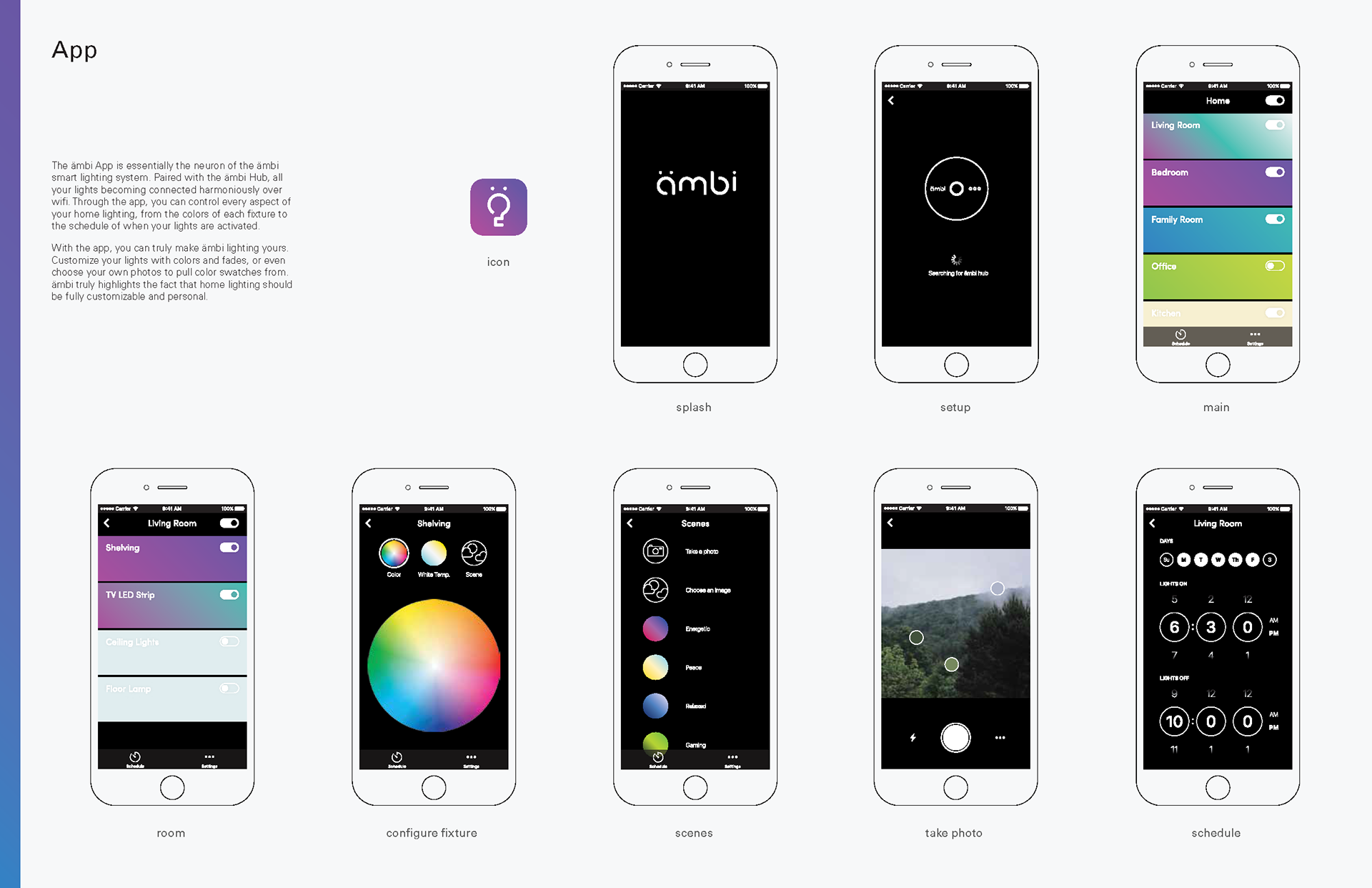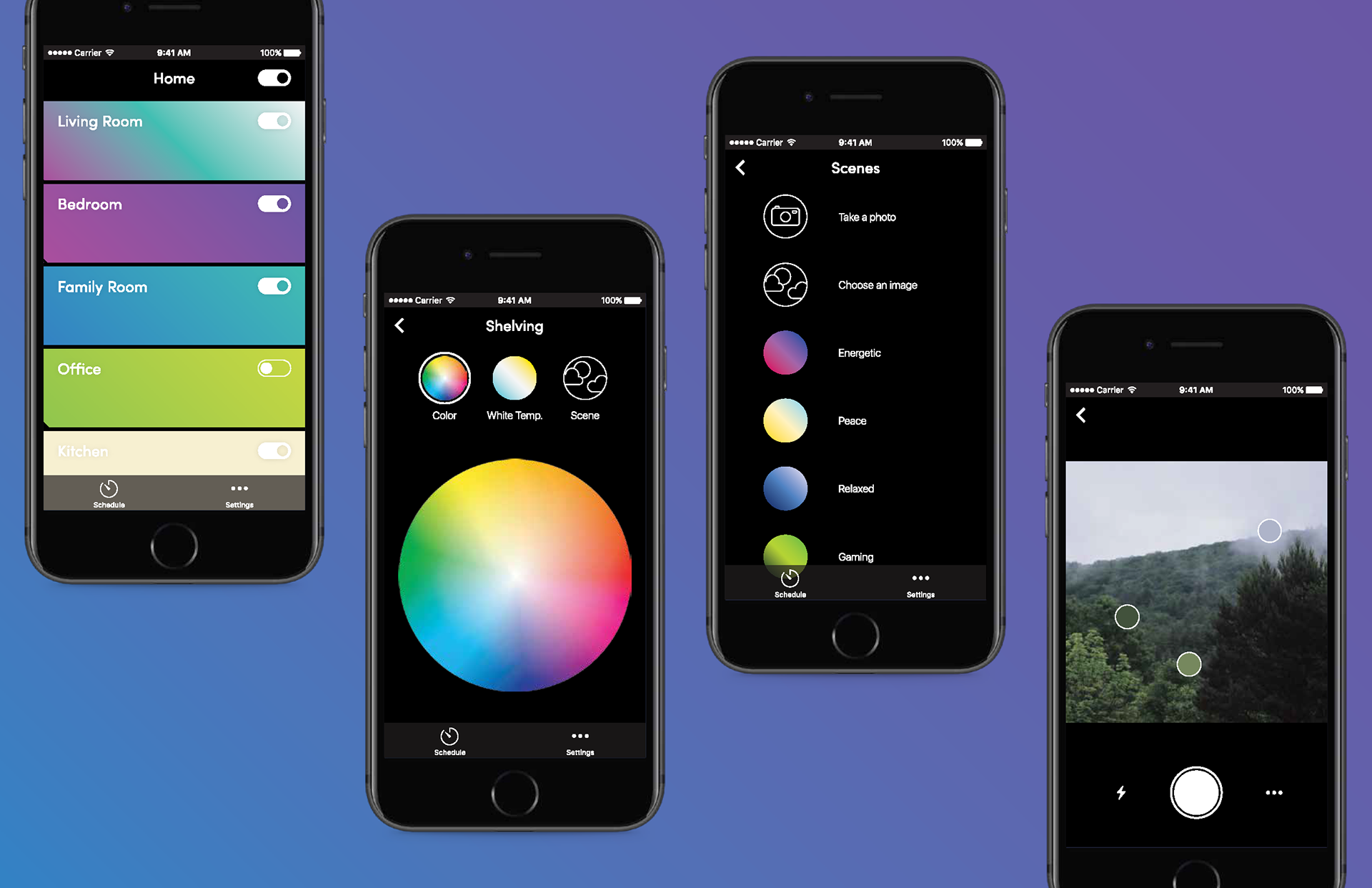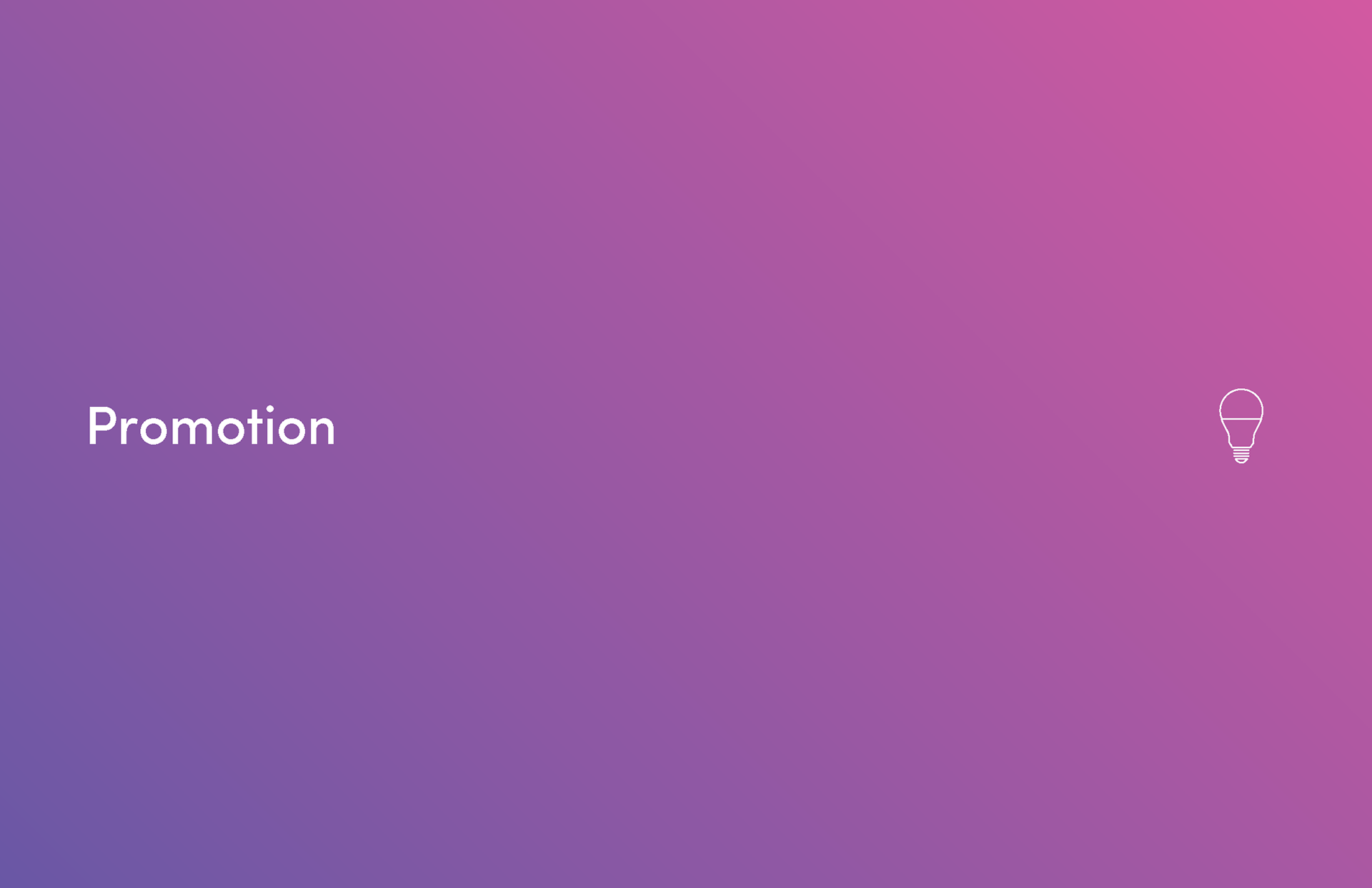 The promotional material for the ämbi campaign emphasizes the personal and customizable aspects of the product. Home lighting must cater to the diverse needs of every individual. The way that ämbi stands out from other products is through the level of customization achieved. The unique feature of being able to take or upload a photo in order to obtain color swatches for your home lighting is highlighted with the marketing material applied on various city signages. This acts as the main hook towards the audience, taking the spotlight in a market where smart lighting is becoming the norm.